Apartment in the Marina Ibiza
Very nice refurbished apartments with 1 double suite and 2 double suites (in two stages), complete bathrooms, complete kitchens and cozy and comfortable seating and relaxing areas, located inside the old town near the Dalt Vila entrance in a very nice and sunny street and a historical building, where it has been respected its façade and all its details, even having recovered and traited part of its historical floors as "flooring carpets".
Live in an apartment which transmits all the history of the old Ibiza with all modern and new comforts.
License number: 2019001548
Visit the Es Palauet website
Booking online
Live in a
historic building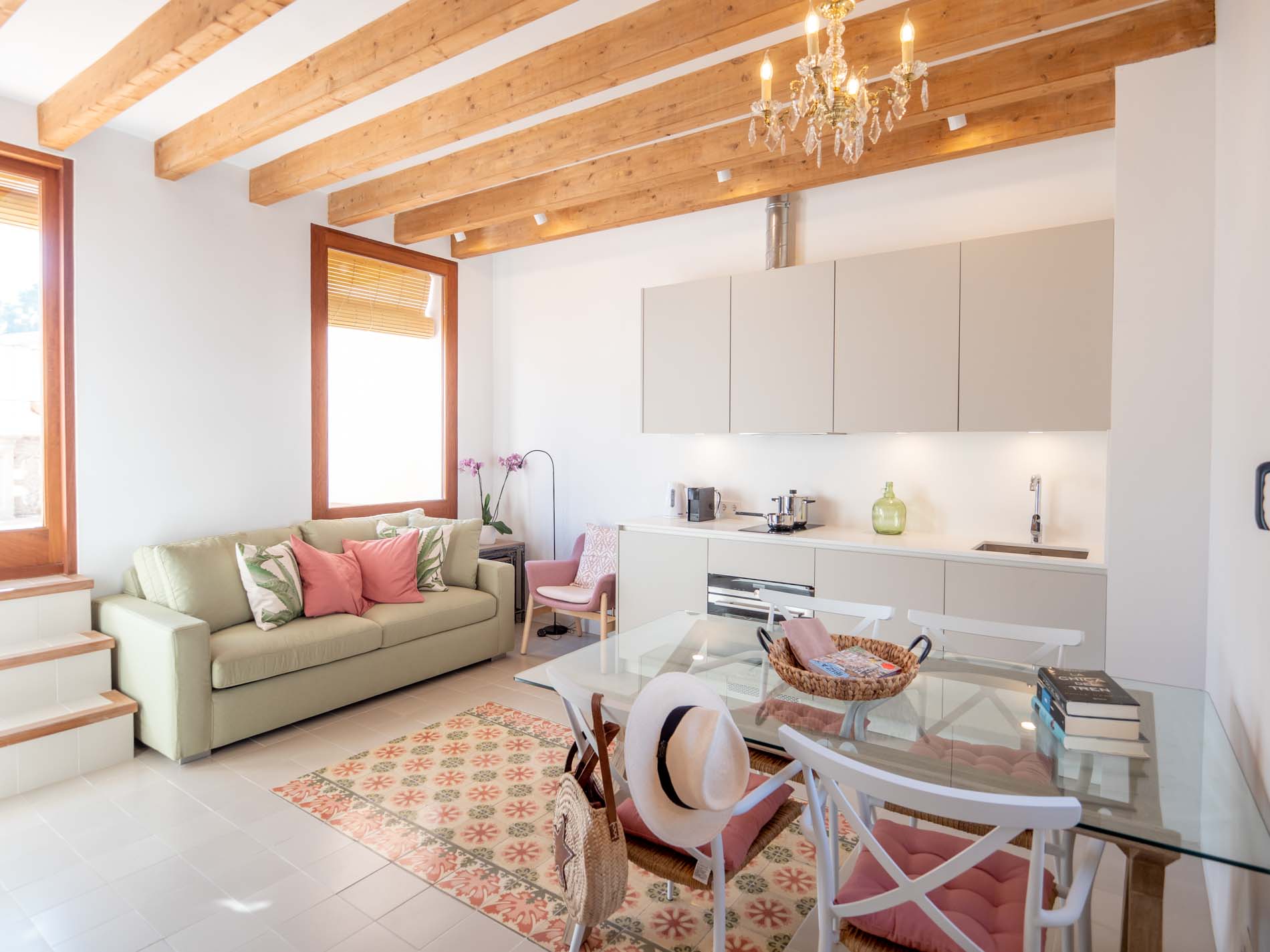 The two apartments in Es Palauet have been completely refurbished as per its building, which has been completely refurbished and painted as it was years ago, additionally including the business in the ground floor.
The building is composed by a 1-suite apartment in the 1st floor and a 2-suites apartment in a 2nd floor duplex.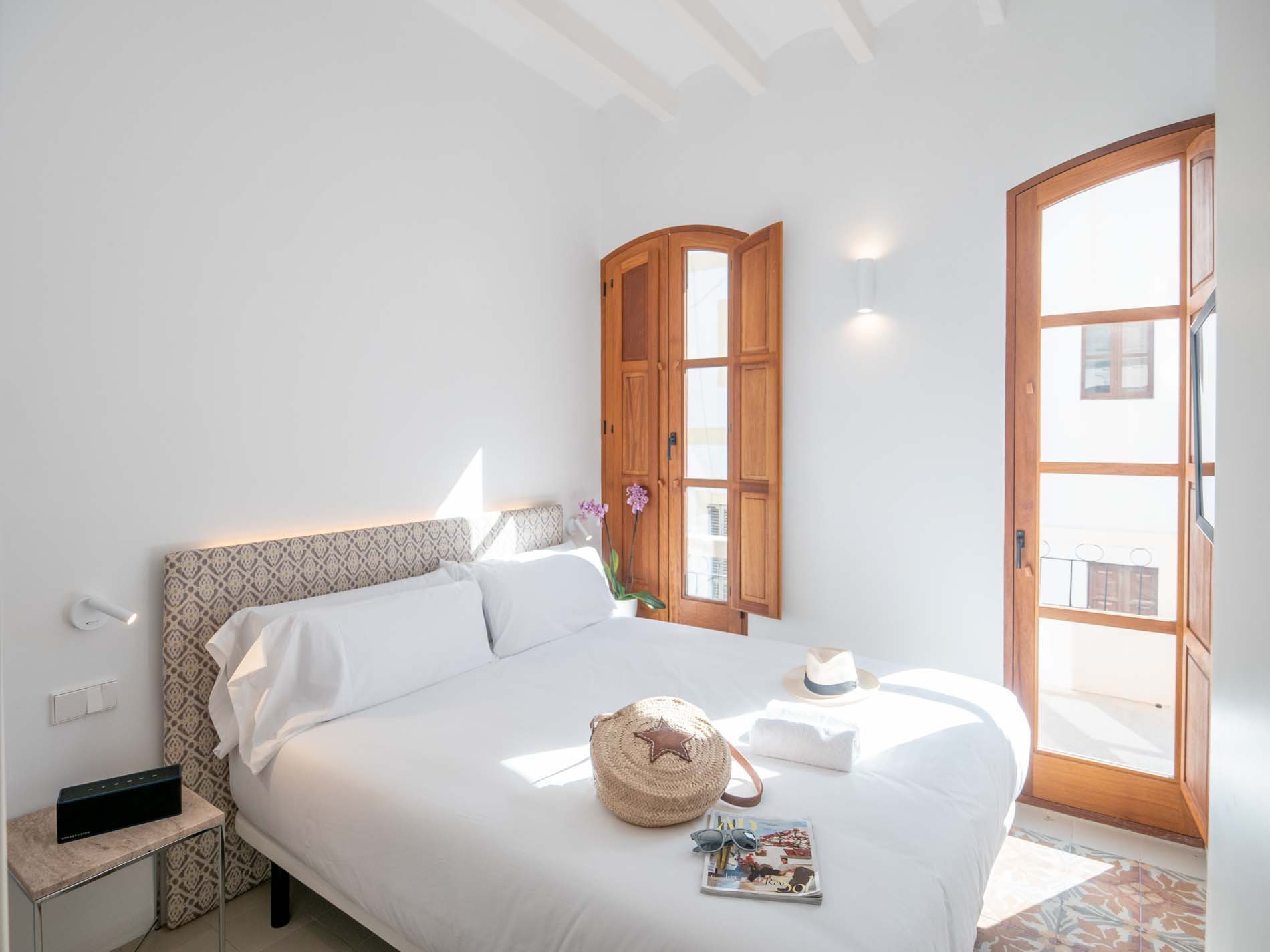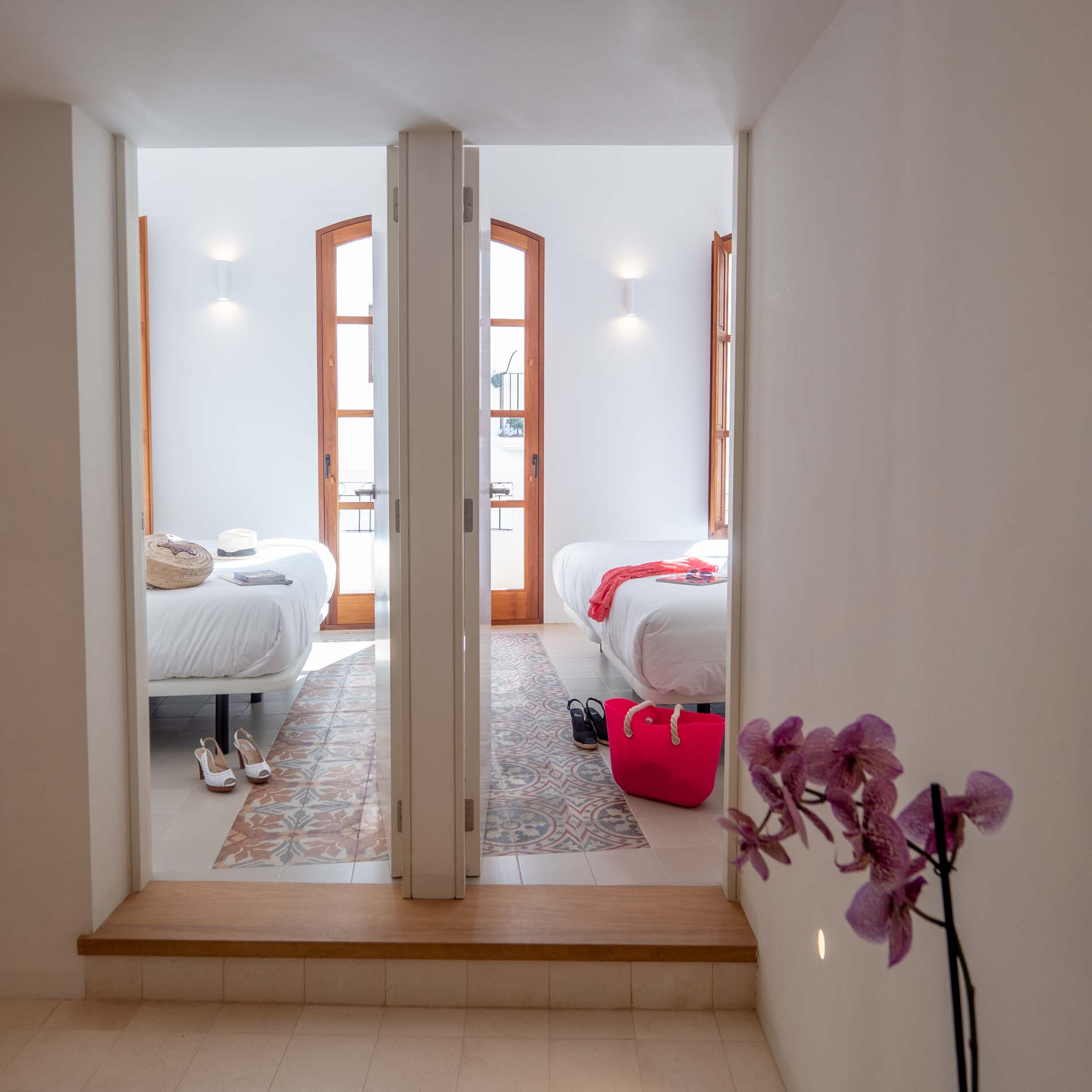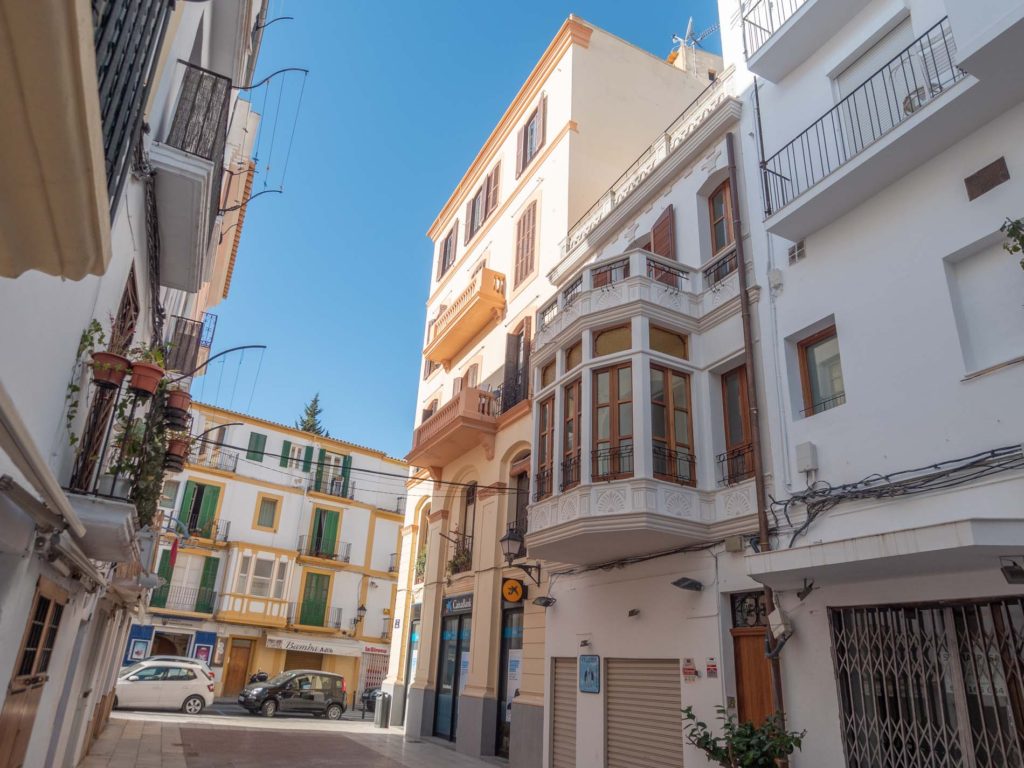 P1110609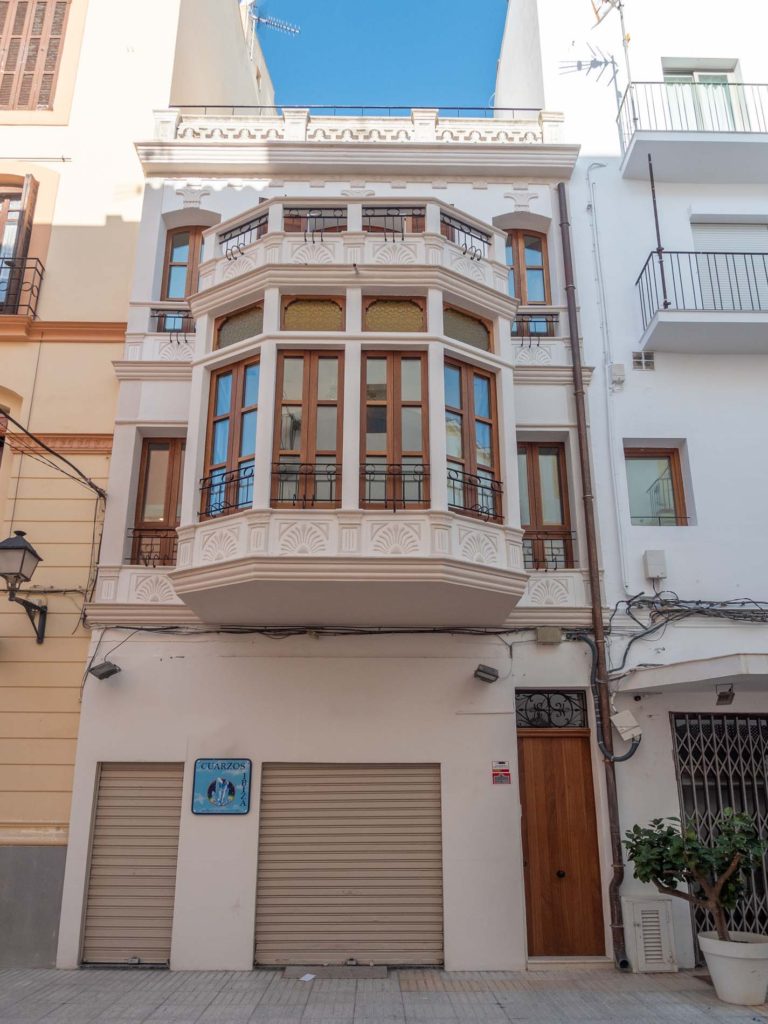 P1110616-Editar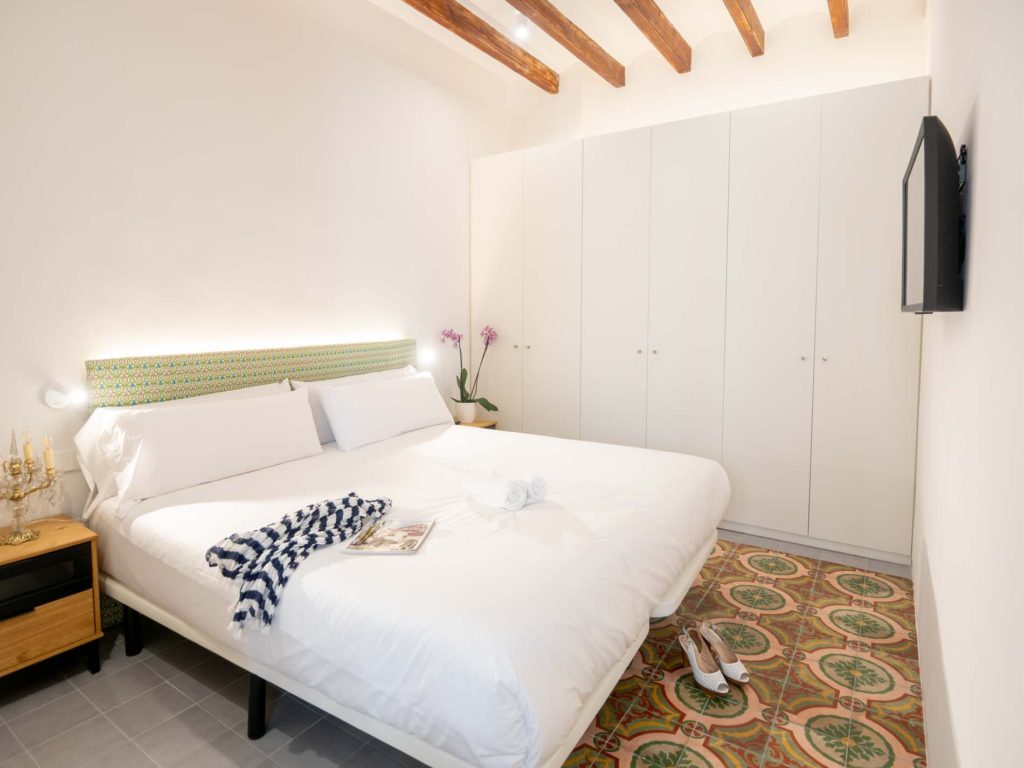 P1110634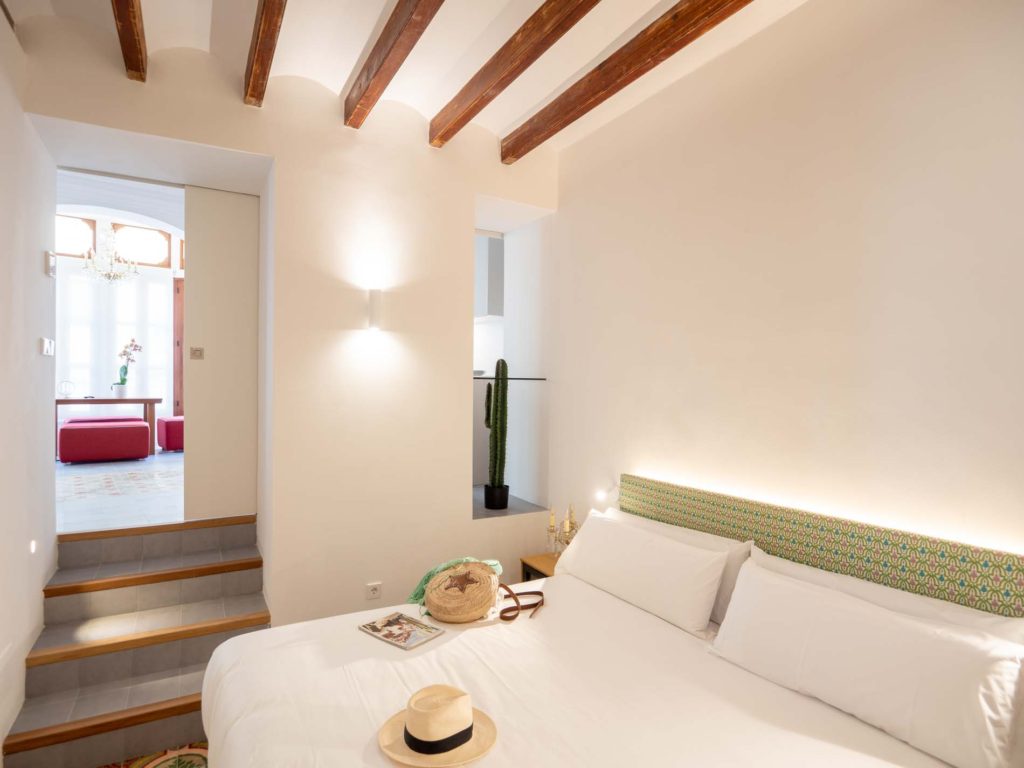 P1110646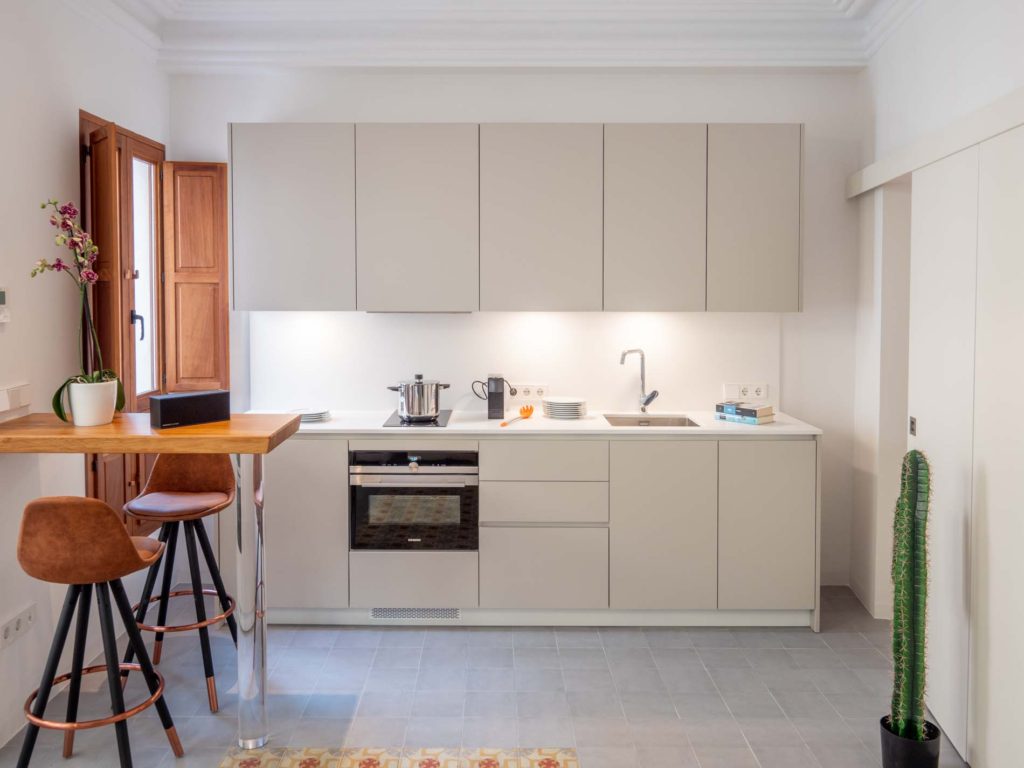 P1110671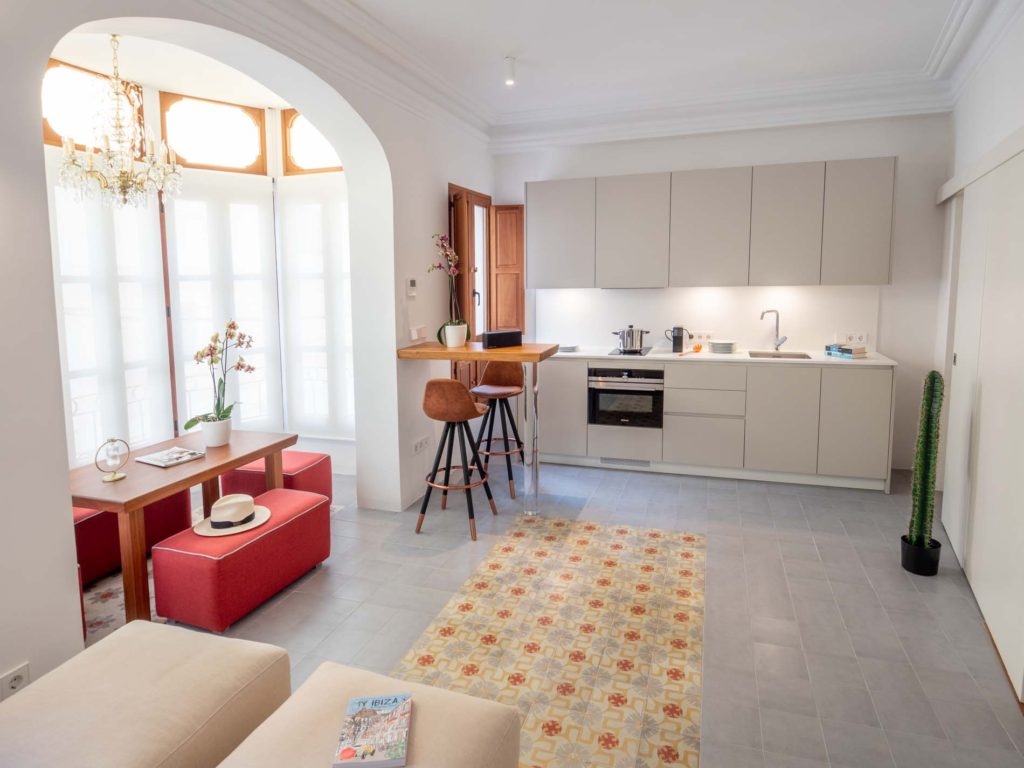 P1110675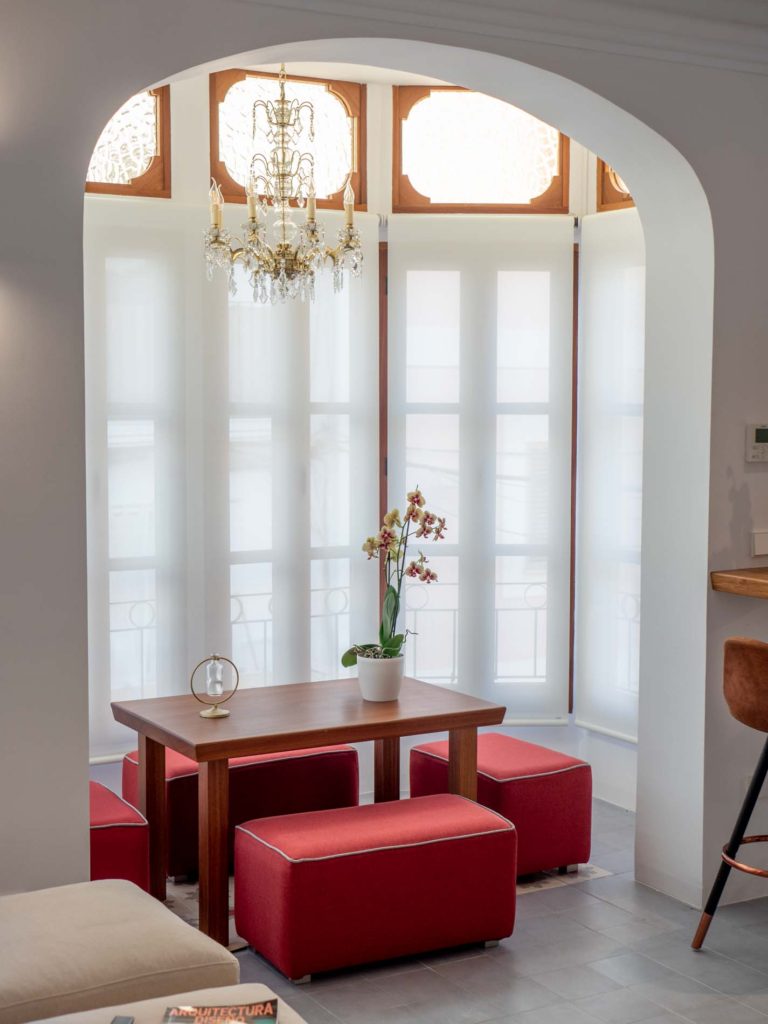 P1110694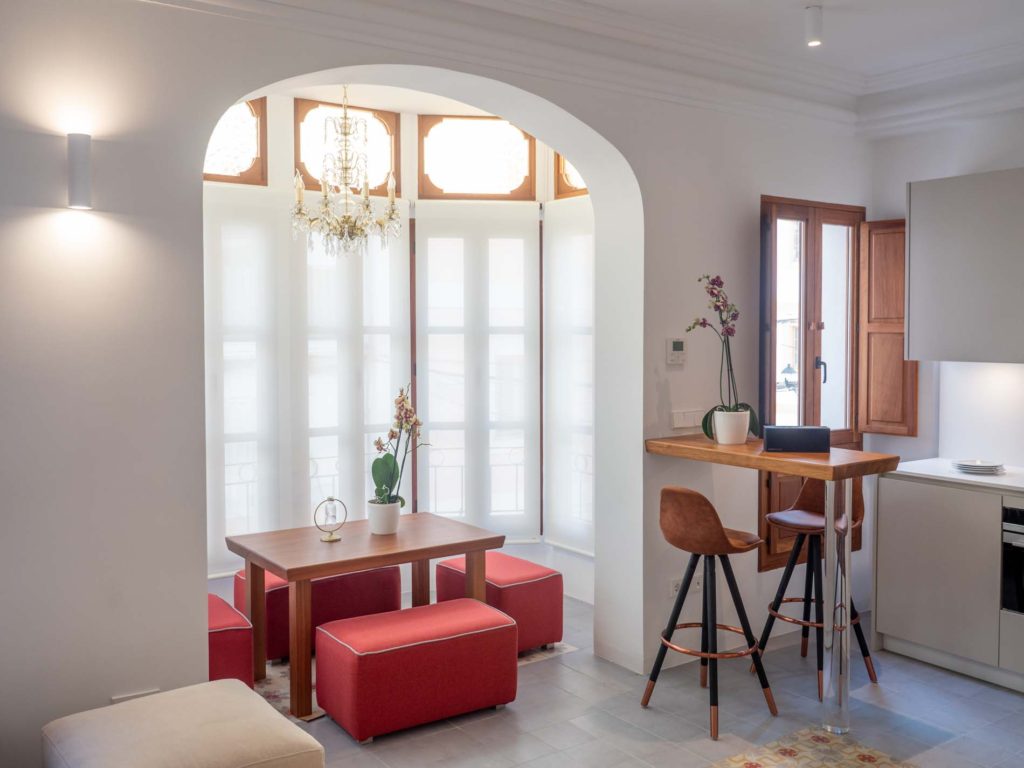 P1110701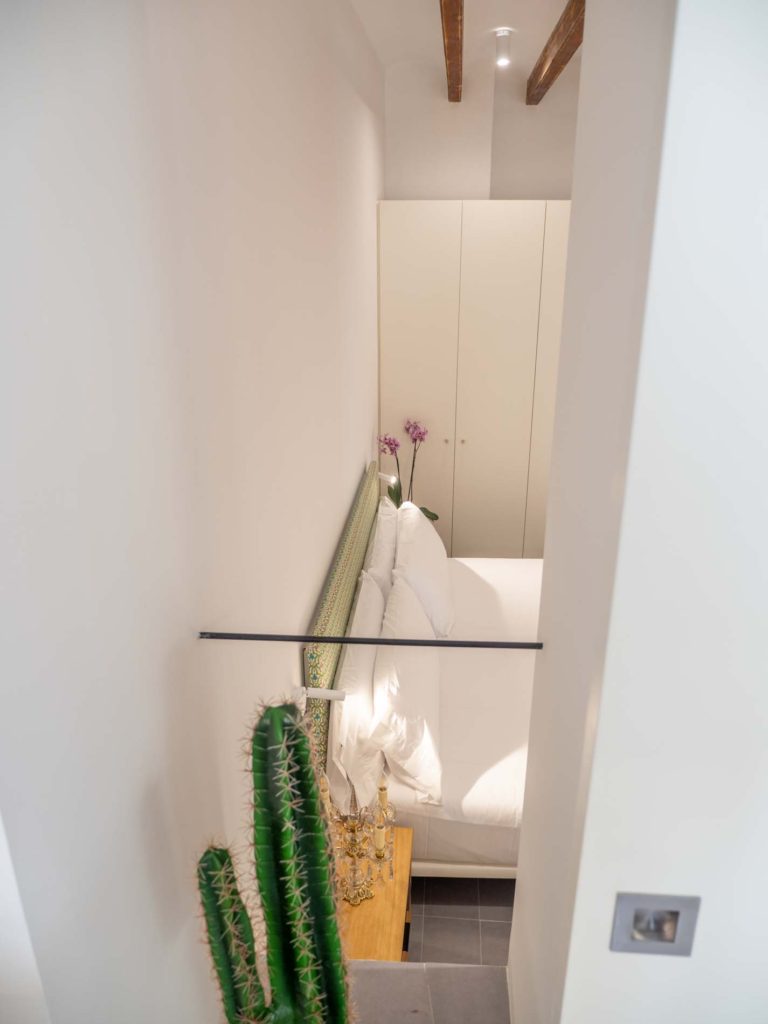 P1110715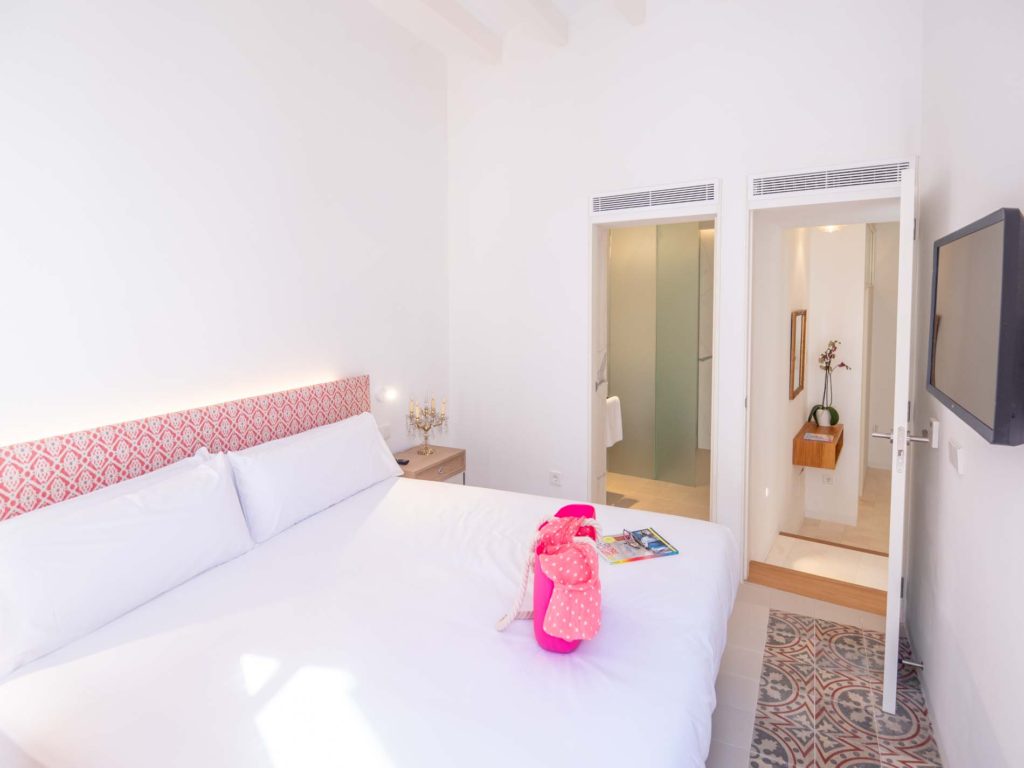 P1110779
P1110796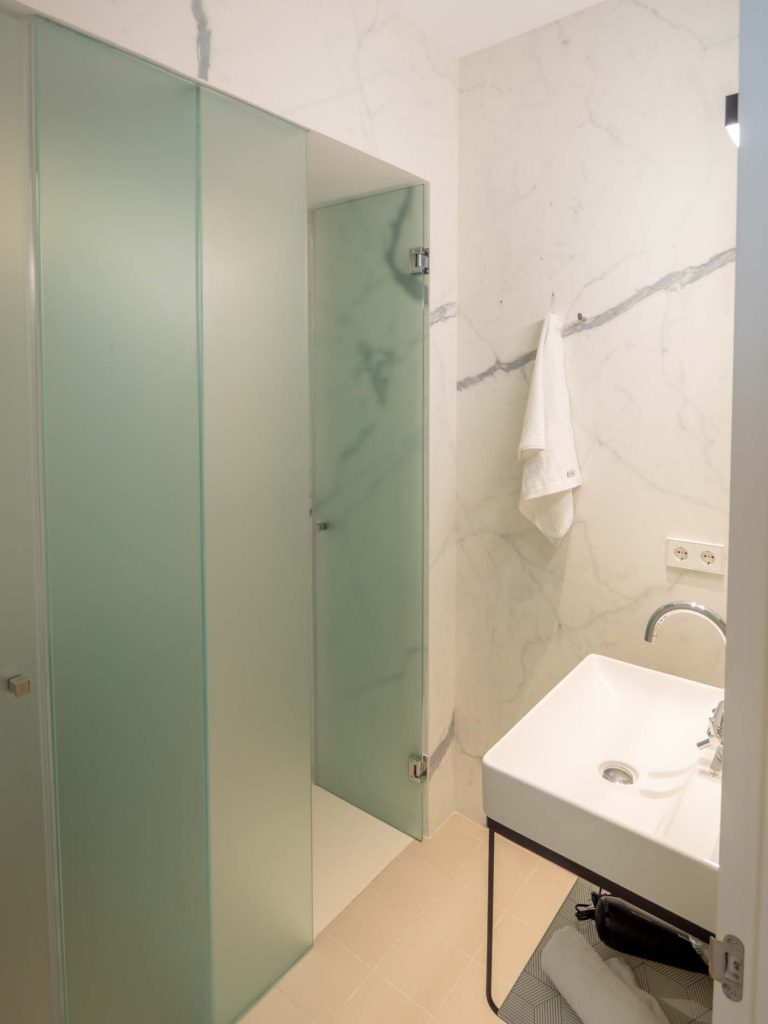 P1110800
P1110816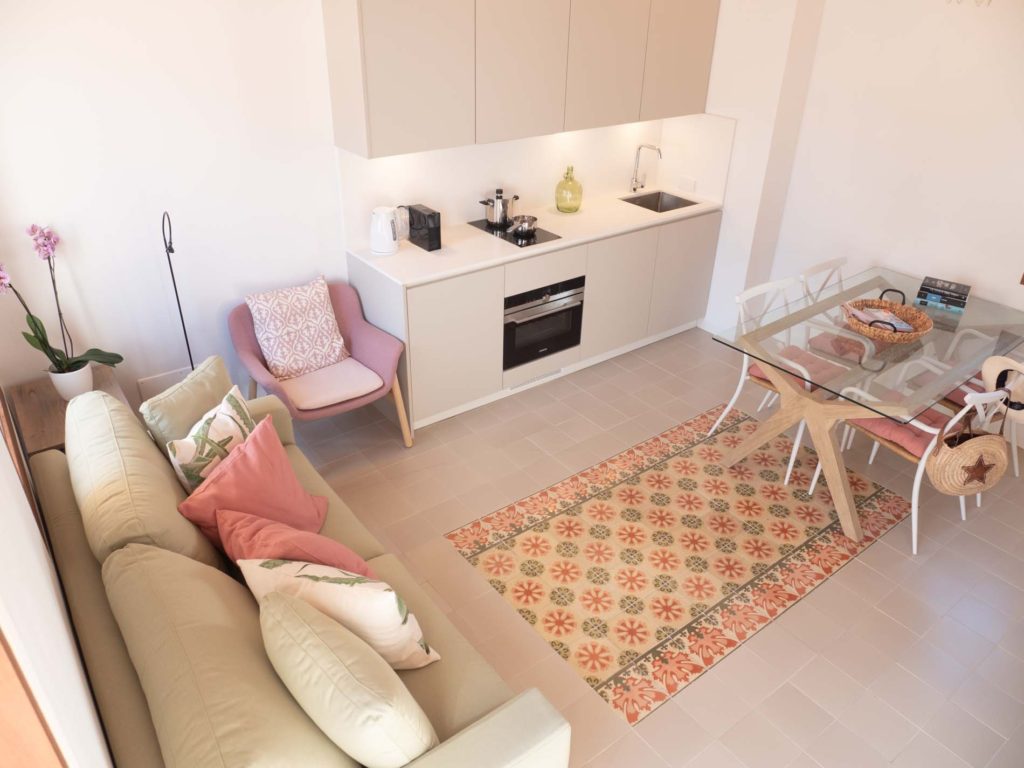 P1110846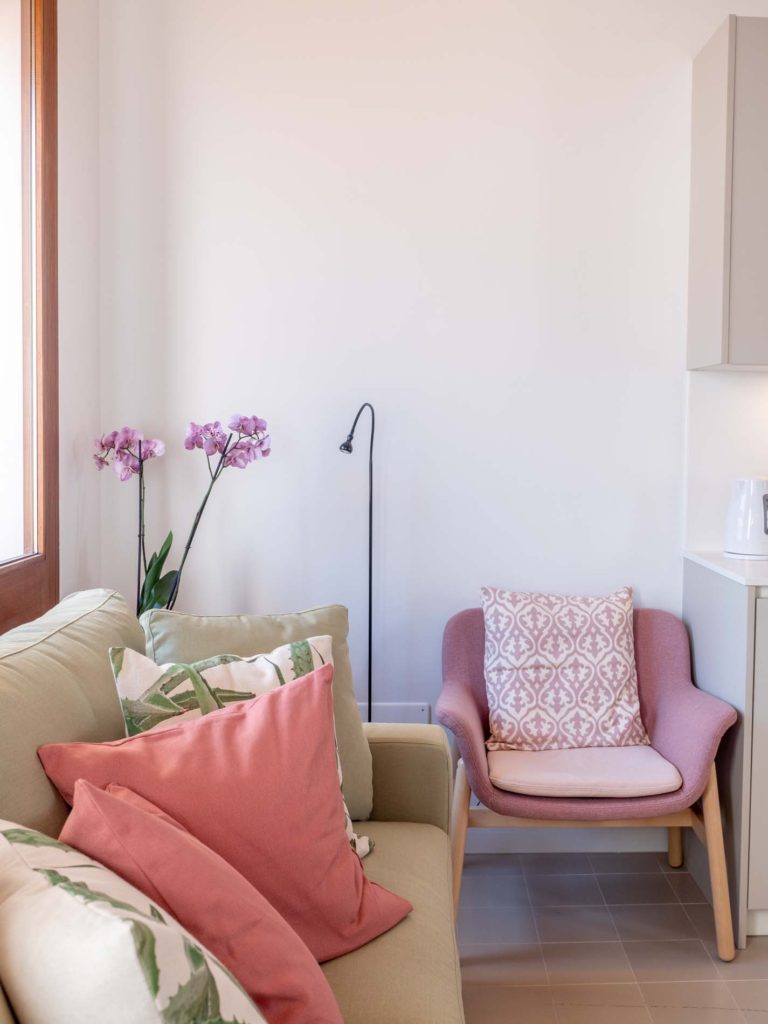 P1110862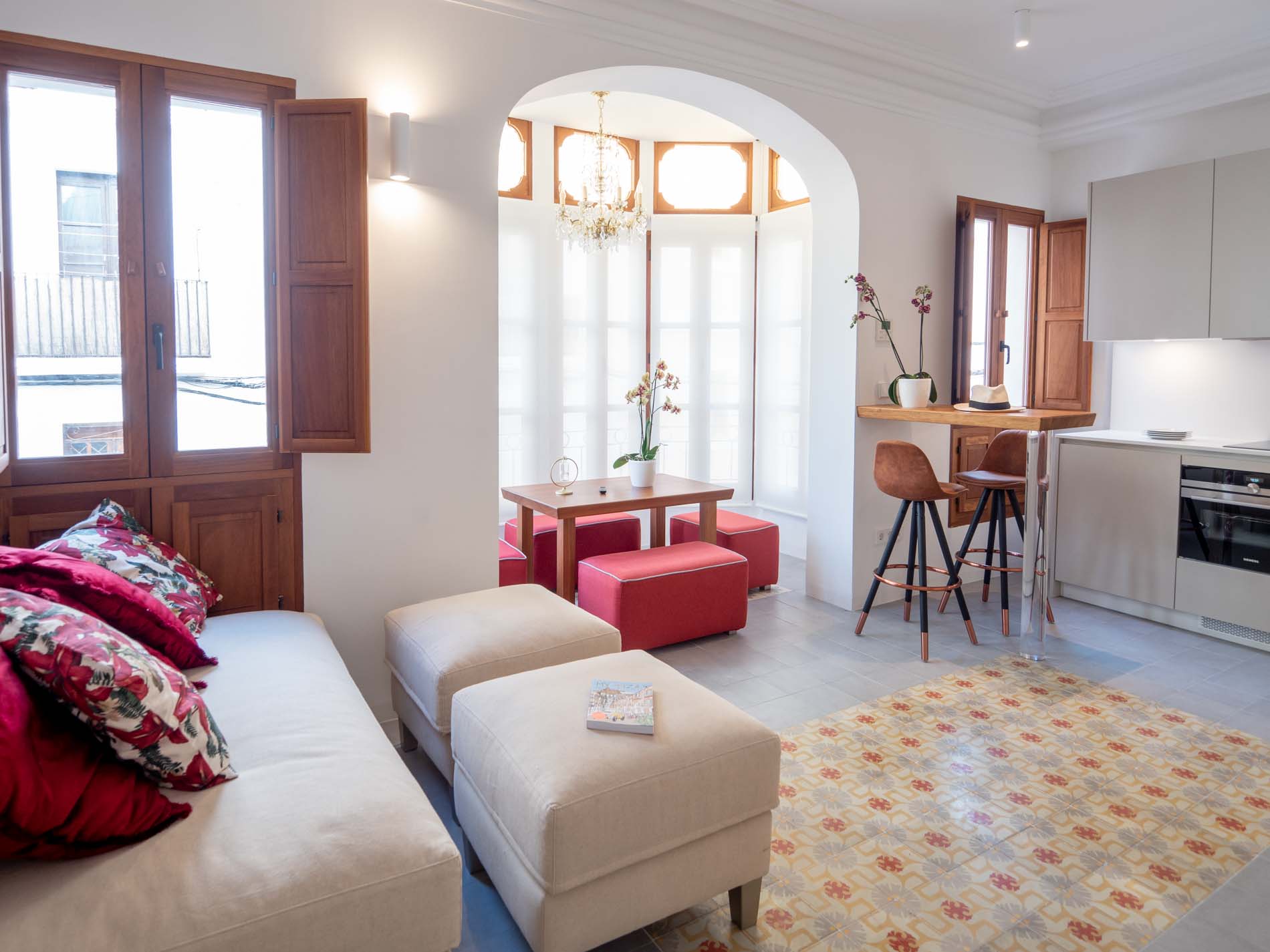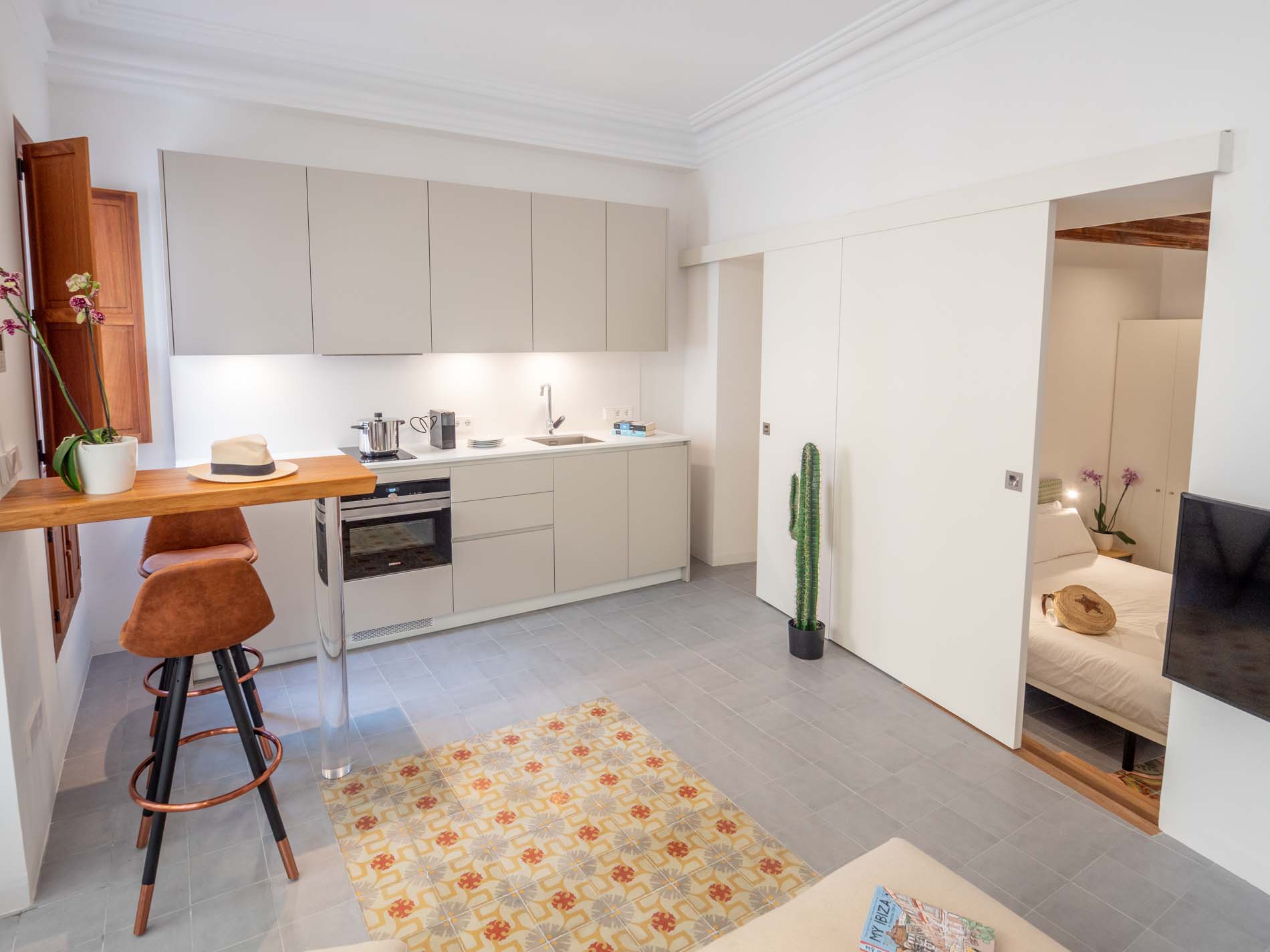 – Design and new materials, completely modern and respecting structure and history of the building
– Access with stairs (no lift)
– Smart TV and satellite in living room and in suites
– Wi-fi (fiber)
– Air conditioning (cold and hot)
– Complete bathrooms with WC and shower (normal and rain drop effect)
– Complete kitchen ( kitchen, fridge, freezer, dishwasher, oven, washing machine)
– All necessary household items, kitchenware, bed linen and bathroom towels
– Big wardobes
– Inside seating diner area
– Inside relaxing area
– Outside seating and relaxing area with views to Dalt Vila (in the two suites duplex apartment only)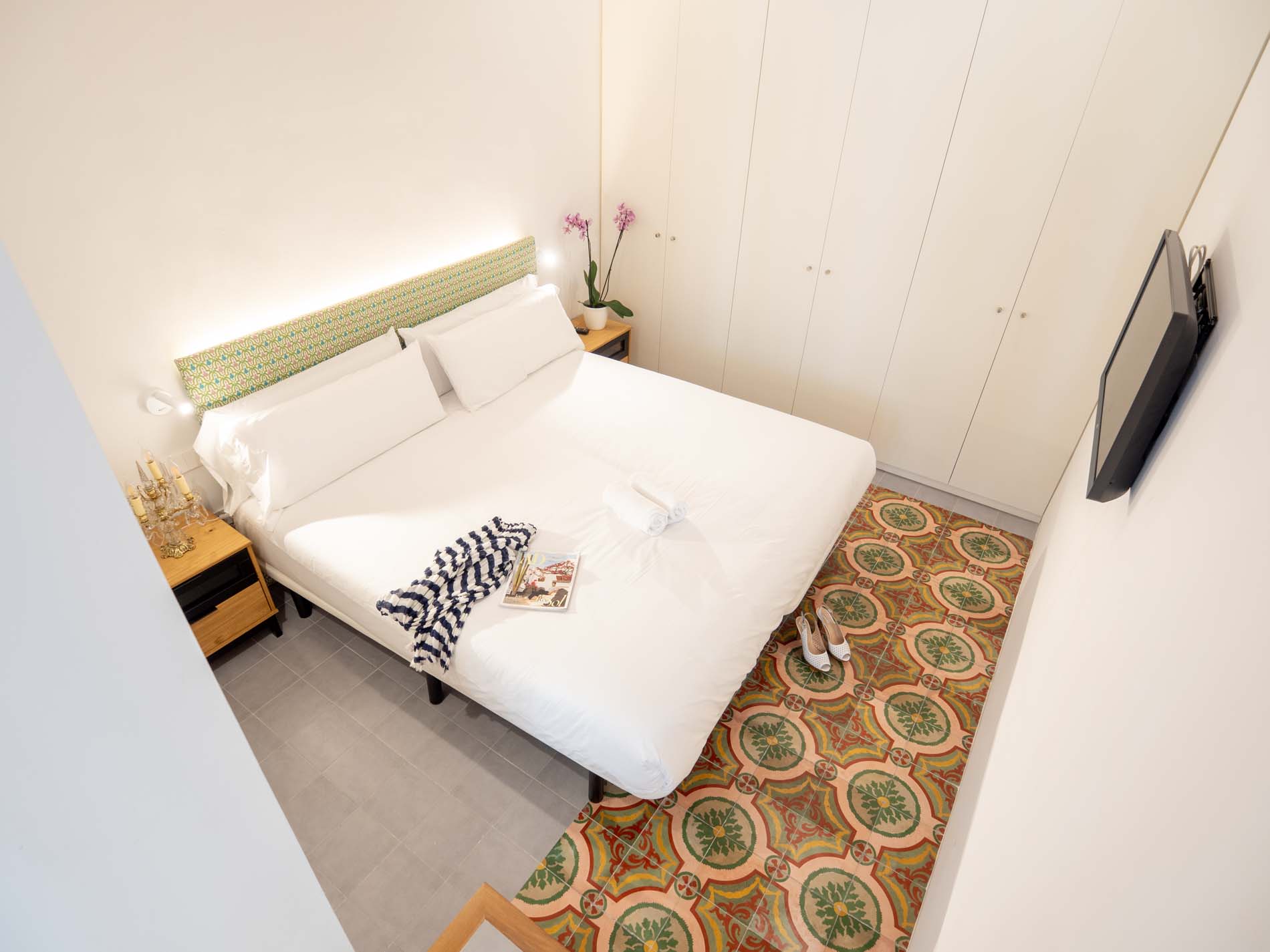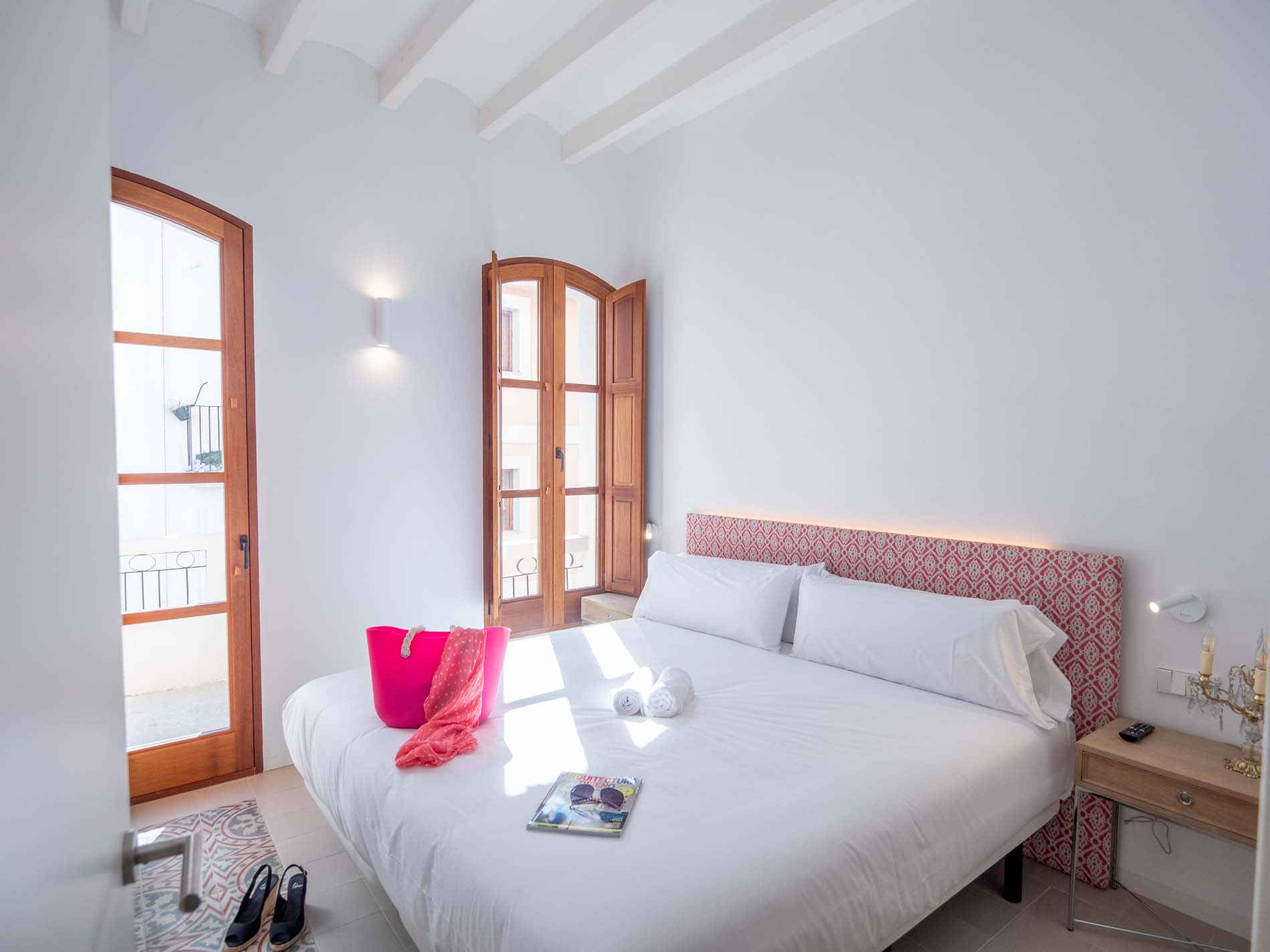 De conformidad con lo establecido en la normativa vigente en Protección de Datos de Carácter Personal, le informamos que sus datos serán incorporados al sistema de tratamiento titularidad de IBIZEA SL con CIF B57605594 y domicilio social sito en PERE BARDAJI I BALANSAT, 12 BAJO SEGUNDA 07800, EIVISSA (ILLES BALEARS), con la finalidad de atender sus consultas. En cumplimiento con la normativa vigente, IBIZEA SL informa que los datos serán conservados durante el plazo estrictamente necesario para cumplir con los preceptos mencionados con anterioridad.
IBIZEA SL informa que procederá a tratar los datos de manera lícita, leal, transparente, adecuada, pertinente, limitada, exacta y actualizada. Es por ello que IBIZEA SL se compromete a adoptar todas las medidas razonables para que estos se supriman o rectifiquen sin dilación cuando sean inexactos.
De acuerdo con los derechos que le confiere el la normativa vigente en protección de datos podrá ejercer los derechos de acceso, rectificación, limitación de tratamiento, supresión, portabilidad y oposición al tratamiento de sus datos de carácter personal así como del consentimiento prestado para el tratamiento de los mismos, dirigiendo su petición a la dirección postal indicada más arriba o al correo electrónico arco@canaxica.com.
Podrá dirigirse a la Autoridad de Control competente para presentar la reclamación que considere oportuna.
El envío de estos datos implica la aceptación de esta cláusula.